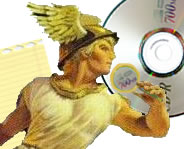 NATAERO® DMS
The Nataero® Document Management System comes completely ready-to-use out of the box with 1000-2000GB of fully managed disk storage and 1000-2000GB of non-managed disk storage. All disk storage is configured as a RAID10 array for fault tolerance, giving extra peace of mind. USB-based backups are also supported.
Access to managed files is easily configurable on a user-by-user or global basis, and searching for/saving/retrieving managed files is simple and powerful.
Fully integrated with Microsoft® Office 2007, 2010, 2013, 2016, and 2019 (Excel, Outlook, PowerPoint, and Word), Microsoft® Office® users can open, save, search for, and manage documents via the Nataero Document Management System.
Nataero also allows for managing text and PDF formatted files.
All managed documents are protected from accidental deletion and from unauthorized access.
Searching and finding managed documents is easy and there are multiple ways to construct a search.
NATAERO® has the following features (subject to change):
integration with Microsoft® Office® 2007, 2010, 2013, 2016, and 2019
import/store/manage files including scanned PDF and TXT document images

customizable functionality

document check-in/check-out

multiple level password protection

versioning

fault tolerant network accessible hard disk storage
ORDER INFO
---